Suscríbete a HomeCine VIP, disfruta de una experiencia sin anuncios y sin cortes - ¡Clic Aquí!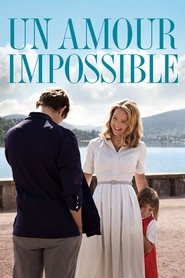 An Impossible Love
Abarca el período desde 1958 hasta la actualidad y cuenta la historia de un amor incondicional entre una madre y su hija que está en peligro por un padre inestable y manipulador.
Duration: 135 min
Calidad: HD 720P
Año: 2018
Servidor
Idioma
Calidad
Links
HD 720P
Galveston
HD 720P
The Warden
HD 1080P
Brothers (Hermanos)
Brothers (Hermanos)
HD 1080P
Remake del film danés de Susanne Bier, "Brothers (Brødre)" (2004). El condecorado capitán Sam Cahill (Tobey Maguire) es enviado a combatir en Afganistán. Unos meses después, el gobierno lo da…
HD 720P
El Veredicto. La ley del menor
El Veredicto. La ley del menor
HD 720P
Fiona Maye (Emma Thompson) es una prestigiosa jueza del Tribunal Superior de Londres especializada en derechos familiares que atraviesa por una grave crisis matrimonial. Cuando llega a sus manos el…
HD 720P
Keys to the Heart
Keys to the Heart
HD 720P
Un hermano mayor es un boxeador lavado. Su hermano menor es un genio pianista con discapacidad física. Los hermanos se reconcilian a través de su madre que está llena de…
HD 720P
Adú
Adú
HD 720P
En la ciudad costera autónoma de Melilla (ubicada en el norte de África pero perteneciente a España), Mateo es un guardia civil con la tarea de proteger el alambre de…
480p
The Marine 6: Close Quarters
HD 1080P
Strange Weather
Strange Weather
HD 1080P
Una madre (Holly Hunter), en su intento por salir adelante tras la muerte de su hijo, viaja por las carreteras más desconocidas del sur para ajustar cuentas.
HD 720P
Richard Jewell
Richard Jewell
HD 720P
Extraído de los titulares: en los Juegos Olímpicos celebrados en Estados Unidos (Atlanta, Georgia, para ser exactos) en 1996, el guardia de seguridad Richard Jewell piensa rápido, trabaja rápido y…
HD 720P
Girls in the Dark
HD 720P
Gwen
HD 1080P
El sueño de Gabrielle