Suscríbete a HomeCine VIP, disfruta de una experiencia sin anuncios y sin cortes - ¡Clic Aquí!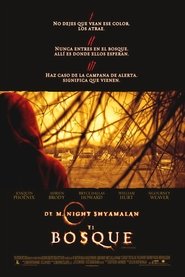 El bosque
Espanol – La Aldea
Una serie de eventos pone a prueba las creencias de un pequeño pueblo rural aislado.
English – The Village
A series of events tests the beliefs of a small isolated countryside village.
Duration: 108 min
Calidad: 480p
Año: 2004
Servidor
Idioma
Calidad
Links