Únete a nuestro grupo de

TELEGRAM

para mantenerte al día! ¡Clic Aquí!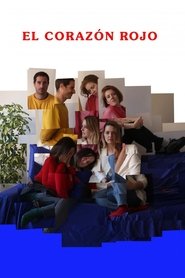 El corazón rojo
Comedia sobre las desventuras sentimentales de un grupo de amigos. Un cuento moral sobre los amores efímeros de juventud, entre Truffaut y Hong Sang-soo, con Louis Garrel como McGuffin de lujo, la aparición especial de Hidrogenesse y la actuación de Masoniería.
Otros usuarios están viendo:
HD 720P
Secret Zoo
Secret Zoo
HD 720P
Un abogado tiene la misión de revitalizar un zoológico en quiebra que no tiene animales. Cuando a él y a un grupo de cuidadores se les ocurre la idea de…
HD 720P
Psycho Goreman
Psycho Goreman
HD 720P
Los hermanos Mimi y Luke resucitan sin saberlo a un antiguo señor supremo alienígena. Usando un amuleto mágico, obligan al monstruo a obedecer sus caprichos infantiles y atraen accidentalmente una…
HD 1080P
Camp Rock
HD 720P
Una boda en Roma
Una boda en Roma
HD 720P
Wedding in Rome En un viaje de negocios en Milán, el arquitecto bávaro Max Hauser se enamora de la camarera Bianca, que es despedida por hablar con sus groseros colegas….
HD 720P
Hasta que la boda nos separe
Hasta que la boda nos separe
HD 720P
Marina es una treintañera que se gana la vida organizando bodas, y no porque sea una romántica empedernida, sino porque como ella misma dice «cuando la gente está enamorada, no…
HD 720P
The Night Is Short, Walk on Girl
HD 1080P
The Holiday (Vacaciones)
HD 720P
Richard Says Goodbye
HD 720P
Office Uprising
HD 720P
Extreme Job
Extreme Job
HD 720P
Geukhanjikeob Una comedia sobre un escuadrón de anti-drogas que compra un restaurante de pollo para acabar con un anillo de drogas.
HD 1080P
El bebé jefazo
HD 1080P
Dr. Dolittle 2