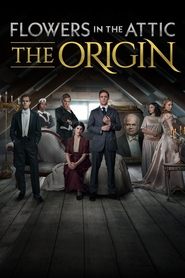 Flowers in the Attic: The Origin
La historia sigue a Olivia Winfield, una testaruda joven que trabaja junto a su padre, el Sr. Winfield. Durante una de las jornadas de trabajo, se cruza en su camino Malcolm Foxworth, uno de los solteros más codiciados del país.
Tras un romance fugaz, ambos contraen matrimonio, y Olivia se traslada a la mansión Foxworth Hall. Una vez allí, la vida idílica que había soñado empieza a convertirse en una pesadilla. Malcolm no parece ser el hombre amable del que se enamoró, y en su interior habita un ser despiadado que sólo desea el mal. Esto hace que Olivia empiece a temer por la felicidad de sus hijos. Una situación que la transforma para siempre.
TV Status: Returning Series