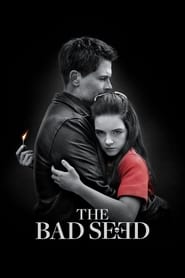 The Bad Seed
Una pareja sospecha que su aparentemente perfecta hija adolescente es una asesina despiadada.
Duration: 87 min
Calidad: HD 720P
Año: 2018
HD 720P
El duodécimo hombre
HD 1080P
La Lavandería
HD 1080P
Nuestro Sitio
HD 720P
En Altamar
En Altamar
HD 720P
Una pareja infiel termina varada en un bote en mar abierto.
HD 1080P
Promesa de vida
Promesa de vida
HD 1080P
The Water Diviner – El maestro del agua Primera Guerra Mundial. Un hombre australiano viaja hasta Turquía tras la Batalla de Gallipoli para buscar a sus tres hijos desaparecidos.
HD 720P
Unplanned
Unplanned
HD 720P
Abby Johnson (Ashley Bratcher) es una de las directoras más jóvenes de las clínicas "Planned Parenthood" que existen en la nación. Ejerciendo ese cargo ha estado involucrada hasta en 22.000…
HD 1080P
The Company Men
The Company Men
HD 1080P
Bobby Walker (Ben Affleck) parece haber alcanzado el sueño americano: tiene un buen trabajo, una familia estupenda y un espectacular porsche en el garaje. Sin embargo, cuando la compañía para…
HD 720P
Freeheld, un amor incondicional
HD 1080P
El destino de Grace
HD 720P
El Secreto de mi Vida
El Secreto de mi Vida
HD 720P
The Girl in the Bathtub Julia Law, una joven asistente legal que lucha con inconvenientes de adicción, fue encontrada fallecida en la bañera de su jefe en la ciudad de…
HD 1080P
La Reina Victoria y Abdul
HD 1080P
Navidad, Loca Navidad
Navidad, Loca Navidad
HD 1080P
Holiday Rush Rush Williams es un popular locutor y DJ radiofónico, y padre viudo de cuatro hijos malcriados. Cuando Rush es repentinamente despedido de su trabajo poco antes de navidad,…