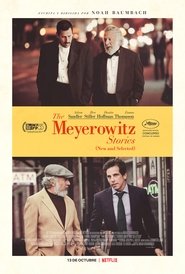 The Meyerowitz Stories (New and Selected)
Los tres hijos, ya adultos, de un arisco artista neoyorquino se enfrentan a la difícil relación que tienen con su padre y entre ellos. La familia tenía a sus miembros separados, pero se reúnen para un evento que celebra la obra artística de su padre. Allí surgirán conflictos familiares.
Duration: 112 min
Calidad: HD 1080P
Año: 2017
Los links son visibles unicamente para usuarios registrados. Click AQUI para iniciar sesion o registrarte!