Black Summer Temporada 1 Capitulo 1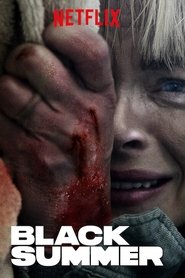 Black Summer Temporada 1 Capitulo 1
At the onset of a zombie apocalypse, chaos descends as Rose loses her family, Ryan tries to get his bearings, and a desperate man finds a new guise.
Visto: 194 veces
Serie: Black Summer
Estrella invitada: Alex Fellowes Smith, Brianna Johnston, David Haysom, Dwight Layne, Gwynyth Walsh, Jayson Therrien, Joel Jackshaw, Lonni Olson, Megan Reneau, Mustafa Alabssi, Nathaniel Arcand, Ryan Luhning, Tom Carey, Ty Olsson, Zoe Marlett
Nombre de Capitulo: Human Flow
Fecha de Estreno: 2019-04-11
Año: 2019
Los links son visibles unicamente para usuarios registrados. Click AQUI para iniciar sesion o registrarte!