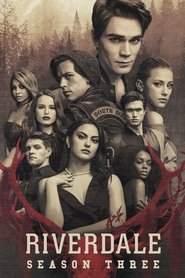 Riverdale Temporada 3 Capitulo 14
Betty toma el asunto en sus propias manos cuando se entera de que The Farm ha puesto la mira en alguien en su círculo íntimo. Mientras tanto, cuando el control de Hiram y Gladys sobre Veronica se vuelve demasiado difícil de manejar, pone en marcha un plan para convertir las mesas en ellos. En otros lugares, Archie se preocupa por un joven fugitivo que se encuentra en el gimnasio, mientras Jughead lucha por mantener el control sobre las Serpientes.
Nombre de Capitulo: Chapter Forty-Nine: Fire Walk with Me
Fecha de Estreno: 2019-03-06
Año: 2019
Los links son visibles unicamente para usuarios registrados. Click AQUI para iniciar sesion o registrarte!