Únete a nuestro grupo de

TELEGRAM

para mantenerte al día! ¡Clic Aquí!
Server Cload

Server Cload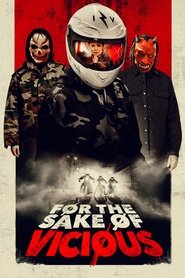 For the Sake of Vicious
Una enfermera con exceso de trabajo regresa a casa y encuentra a un maníaco escondido con un rehén magullado y golpeado. Cuando una ola inesperada de intrusos violentos desciende sobre su casa, se convierte en una lucha por la supervivencia.
Otros usuarios están viendo:
HD 720P
Ultimate Justice
Ultimate Justice
HD 720P
Un equipo de soldados de élite de Operaciones Especiales, liderado por el Capitán Gus, formó una fuerte lealtad en batalla. Gus se ve obligado a llevar al equipo de nuevo…
HD 1080P
Indiana Jones y el reino de la calavera de cristal
Indiana Jones y el reino de la calavera de cristal
HD 1080P
Indiana Jones and the Kingdom of the Crystal Skull Guerra Fría (1957). Indiana Jones (Harrison Ford) y su amigo Mac (Ray Winstone) acaban de escapar de las garras de unos…
HD 1080P
Kung Fu Jungle
Kung Fu Jungle
HD 1080P
Yi ge ren de wu lin Un asesino va por Hong Kong matando a los máximos exponentes de las artes marciales. Cuando Xia, asesino convicto y experto en kung fu,…
HD 1080P
Los hombres libres de Jones
480p
Peligro inminente
HD 1080P
Una Familia Peligrosa
HD 1080P
Agente contrainteligente
Agente contrainteligente
HD 1080P
Un implacable agente del MI6 británico (Mark Strong), del grupo de operaciones especiales, descubre que tiene un hermano (Sacha Baron Cohen) muy diferente a él: fanático del fútbol y protagonista…
480p
007: Mision espacial
007: Mision espacial
480p
El agente secreto James Bond recibe de sus superiores la orden de localizar el paradero de la nave espacial Moonraker, que ha desaparecido misteriosamente. Sus primeras investigaciones le llevan a…
HD 720P
Danger One
Danger One
HD 720P
Mientras transportan a un hombre moribundo al hospital, dos paramédicos encuentran un millón de dólares cosidos en su ropa. Cuando el hombre muere, deciden quedarse el dinero, un hecho que…
HD 720P
Los tortolitos
HD 720P
T-34
360p
Rapido y Furioso 4