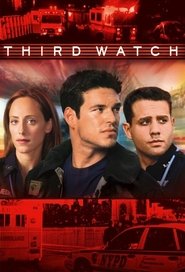 Turno de guardia
Third Watch
Emergencias Urbanas
Filmada en la ciudad de Nueva York y con un reparto coral, la serie trata la vida de un grupo de bomberos, paramédicos y policías del ficticio distrito 55. Todos trabajando durante el turno de 15:00h a 23:00 – el Third Watch o Turno de guardia. Tanto el parque de bomberos como la comisaría se emplazan entre King Blvd and Arthur St., por ello se refieren a ambos emplazamientos como «Camelot». Los exteriores de ambos edificios están rodados en Long Island City, Queens. Lo más novedoso de la serie fue cómo conviven en el mismo espacio tres cuerpos de emergencia de New York y cómo la serie te da una visión real de cada uno de ellos y de la gente que los conforman gracias a las movimientos de cámara, muchas veces desde el punto de vista de sus protagonistas.
La serie está compuesta por capítulos con argumento cerrado, alternados con tramas continuas, algunas de las cuales abarcaban varias temporadas. Además hay capítulos donde el argumento gira alrededor de un único personaje, siendo ellos el protagonista absoluto del episodio. De esta manera conoces en un único episodio la personalidad de cada personaje. Este recurso lo llevaron a cabo años más tarde los guionistas de Lost.
Fue creada, producida y escrita por John Wells y Edward Allen Bernero.
El tema musical de la serie era «Keep Hope Alive», de The Crystal Method.